Paystack now live on StoreMantis
We are pleased to announce the successful integration of Paystack on the StoreMantis platform. Paystack is a new but powerful payment gateway launched in Nigeria in 2016. It is targeted at Nigerian merchants.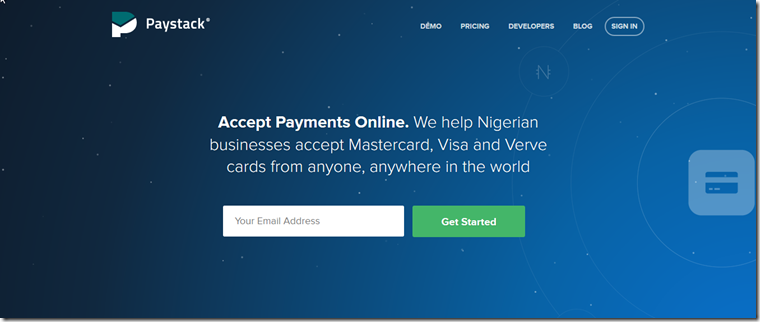 Benefits of Paystack
No setup fees. Its is completely free for merchants to signup for a Paystack account. Do note however that you will need to provide a corporate bank account when you want to go live.
Low commissions. Paystack only charges 1.5% + N100 for local cards and 3.9% + 100 for international cards.
Quick settlement. Paystack will transfer funds to your account the next day.
User friendly payment interface. Paystack has a very modern payment interface that enables shoppers complete transactions without having to leave your site!
How to setup Paystack on StoreMantis
Go to https://paystack.com and create an account.
Once you are logged into your paystack account, click 'Settings' on the left hand side.
On the Settins page, click the 'Developer/Api' tab. You will see two values, 'Test Secret Key' and 'Test Public Key'. Copy down these values.
Log into your StoreMantis dashboard. Go the the payments page i.e. 'Extantions/Apps'-'Payments' (http://storemantis.com/merchant/extension/payment?token=)
Look for the Paystack payment method and install it. Next click the 'Edit' button for the paystack method.
On the Paystack payment method page, fill in the public and secret keys your copied from the Paystack website.
Enable the method and save your changes.
After you have completed these steps, you will have successfully setup paystack on your website in the TEST environment. In order to accept real cards, you need to contact paystack to request live credentials. They usually approve accounts within 24 hours.